Professional Business Organizing
Get Organized! has been organizing DFW businesses since 2007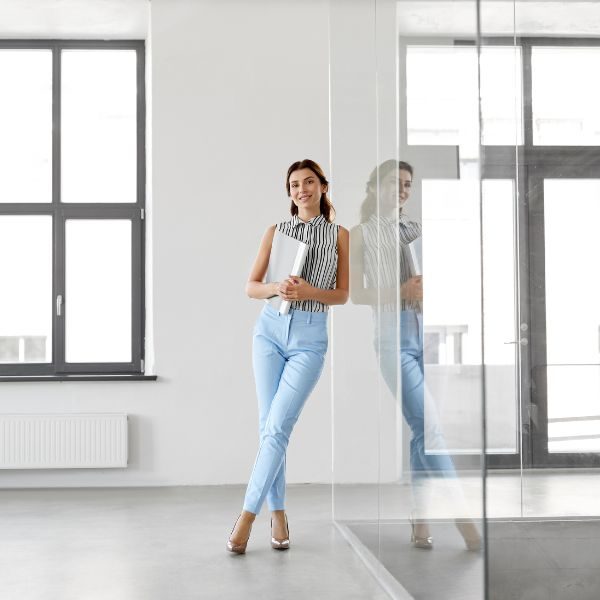 Working with facility management departments of small to large companies, Get Organized! specializes in reorganizing parts and supply storage rooms for more accurate inventory and accessibility, planning and organizing emergency supply cabinets, designing functioning workspaces, and establishing theft reduction cages for valuable inventory. Get Organized! also has a list of high-quality organizational supply companies to provide us with the products needed to get the job done.
Why are companies hiring Get Organized!?
To find organizational solutions for problem areas
To create systems to improve workflow and increase storage
To purge and organize prior to the annual inventory
To motivate staff to maintain reorganized spaces
Success in these three areas will save your company MONEY and TIME, and increase PRODUCTIVITY.
Our Get Organized! Business Organizing creates added-value benefits:
Cost center savings with repurposed assets (furniture, shelving, bins)
Utilizing unused or underused spaces (converting a junk room to a workspace)
Budget savings based on accurate inventory (less duplicate purchasing, faster item retrieval)
Reduced shrinkage with secure structures (hazardous or valuable items)
Improved corporate compliance documentation and risk mitigation (inventory organization, tracking, recycling e-waste, and more)
The process begins with a no-obligation walk-through with a company representative (this should be the main company contact who has the authority to manage the final project) to tour the facility, determine the scope of work, and discuss the organizing process. An additional walk-through or planning session may be necessary once a signed proposal is in place.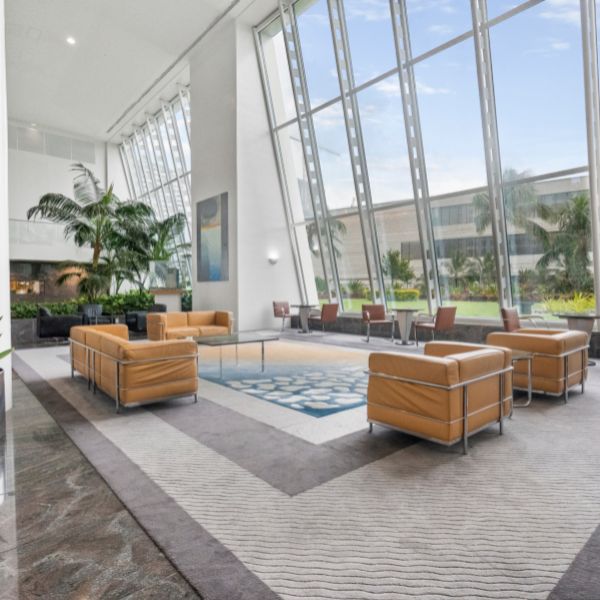 Get Organized! offers a FREE walk-through for our Business Organizing or Packing/Unpacking Services (Health and Wellness events excluded). The walk-through allows our business organizer to meet with the client on-site to formulate a plan of action, estimate time, evaluate organizational products needed to maximize space and ask and answer questions about the scope of the job.
Get Organized! offers quarterly, semi-annually, or yearly maintenance plans to refresh, maintain, or rework previously organized spaces. Our organizers will properly manage e-waste disposal, purge and organize prior to annual inventory, and offer organizing solutions for unused or underused spaces and/or added products. Instead of taking employees off of revenue-producing projects to re-organize spaces, hire Get Organized! to keep things organized.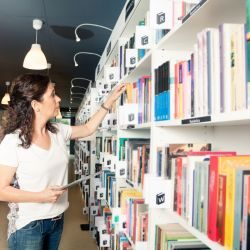 Office Organizing
Our teams or professional organizers can work with you to turn your office spaces into organized and productive places to work.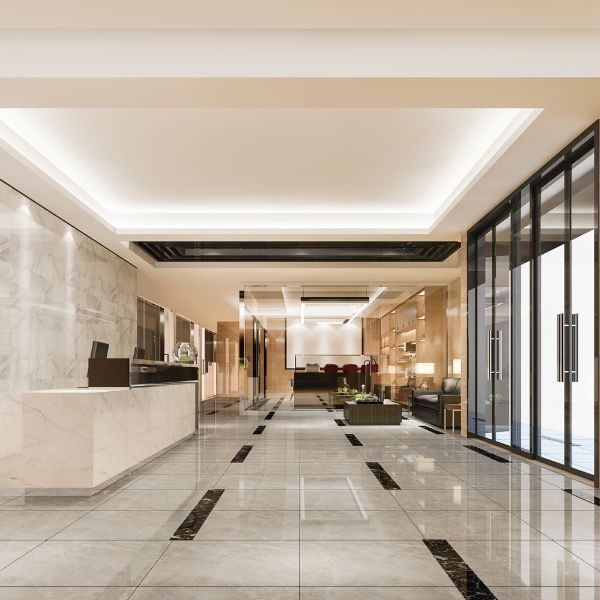 Workspace Flow
Get Organized! will help your business to utilize the space available in the best possible way.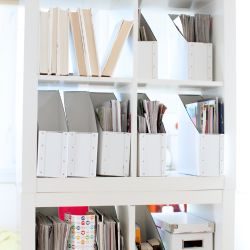 Inventory Management
Our teams or professional organizers will get a complete count and create a method to keep track of all of your business's inventory.
Additional Business Services
The most stressful part of relocation for an employee is starting a new job in a new city while making a home livable enough to get to work. Offering our packing/unpacking services in the DFW area as part of a relocation package is a benefit for both the employee and the employer by having an immediate impact on productivity in the workplace.
Our organizers are available to pack for employees being transferred to a new location or to pack small office relocations. We specialize in purging before packing to stop the clutter from traveling to the new space. Less to move means cost savings on boxes, packing supplies, and time, as moving companies often charge based on time and weight. Get Organized! also offers resources for selling or donating items that will not be moved.
Unpacking services are paired with both organizing and accessorizing the home. While unpacking boxes, our organizers will arrange items in a logical fashion or per client instructions. Kitchens and pantries are organized based on lifestyle and function; clothes closets and dressers based on style, color, and season; and bathrooms by individual need and use of products.
In some cases, the Get Organized! team will be on hand the day the moving trucks arrive. They help place items around the home, direct where boxes should go, and begin unpacking boxes. The second option involves the team arriving a day or so after the moving trucks drop off the household items. In all cases, an organizer(s) will evaluate the specified areas of the home and discuss space planning, item placement, special requests, organizing tools (client purchased), and address computer setup and networking needs (if applicable). Some of our relocation clients stay on site throughout the process, while others leave the unpacking in our capable hands.
See additional services below that can be added to our Unpacking/Organizing Packages for your new employee or executives.
Once a home office space is properly organized, if requested, our IT staff will ensure that all devices are configured properly and networked. It is not necessary to have internet service functioning for this service. We also offer computer repairs, setting up backup methods, software tutoring, photo/file organizing, de-commissioning old systems, and more.
The client will be billed for the cost of products in addition to the service cost.
Get Organized! has many resources for the efficient and environmentally friendly disposal of unwanted items after a move. Our team makes an effort to recycle most of the packing materials associated with a move. We can also schedule special pickups for large amounts of trash and items being donated to charitable organizations. In some cases, our organizers may pack and carry a small number of items to a disposal site for donation. A tax receipt would be mailed to the client. 
Employee Health and Wellness
Since 2007, Get Organized! owner and founder Lorraine Brock has been educating individuals, families, and organizations on how to achieve and maintain a healthy work/life balance. Her unique approach builds stronger families and more satisfied and productive employees. 
Employees are often overloaded at home and tend to bring stress to the workplace. Get Organized! offers a wide variety of topics that teach employees organizational and time management skills to reduce the chaos at home, which increases productivity at the office.  Available topics include:
Managing paper clutter
Time management
Family management
Home organizing
Organizing meal plans
Organizing kids and teens, and more
Organizational presentations can take the form of group workshops, employee vendor fairs, department brown bag lunches, or individual coaching. Topics can be chosen from our website or customized for specific company needs. Besides useful information and great resources, Lorraine brings along visuals and products to demonstrate effective organizing systems for the home, home office, or the employee's workspace. Each presentation ends with a question and answer session. Employees can ask questions in the group format or speak directly with Lorraine after the event.
Benefits to booking a presentation with Get Organized! include door prizes to encourage participation and a 10% discount to employees who schedule organizing services with Get Organized! within 30 days of the workshop.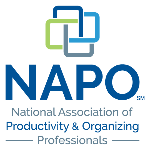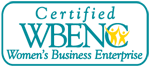 Schedule your FREE phone consultation with our office
Organizing for Home, Business, & Life