We Are Looking for Our Next Professional Organizer!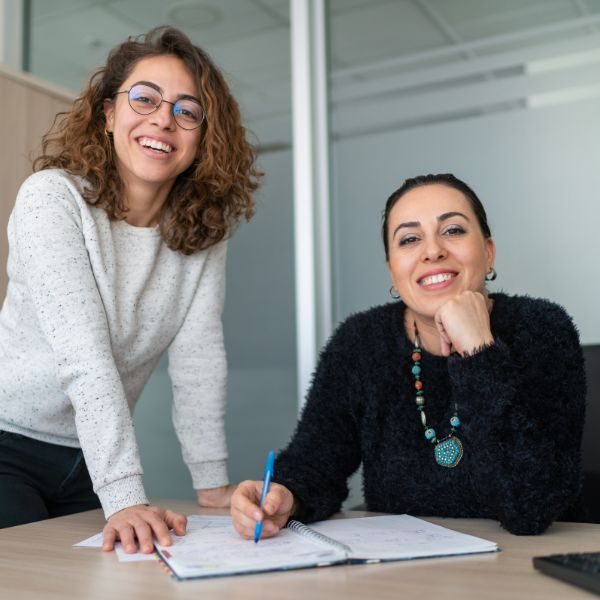 Get Organized! is interested in connecting with individuals throughout Texas who are naturally organized, creative with space planning and organizational systems, have business smarts, are self-motivated and hardworking, and understand the importance of excellent time management. If you have experience in office management, IT consulting, home staging, or hobbies like painting, scrapbooking, and photo organizing, this might be the field for you. Organizing skills are often learned or enhanced through tasks you have done both in the corporate world and as a homeowner or parent. These skills, in addition to our brand awareness and professional training from a successful organizing company, can launch you into a career you will love.
Become Part of Get Organized!
We have two options for a career as a professional organizer under the Get Organized! brand. Our Non-Affiliate program is geared toward those who would like to focus more on organizing and less on the administration of daily business responsibilities.
Get Organized! handles marketing, lead evaluation, and scheduling jobs with the appropriate organizer. Non-Affiliates are independent contractors with flexible schedules and access to superior training on the latest organizing trends.
The Affiliate Program is for those who want to be active on both the business and organizing sides of the industry. Affiliates determine marketing strategies, manage leads, and handle follow-up of clients. Get Organized! supplies you with everything you need to begin building your business and offers advice to help you avoid costly mistakes so you can start generating income. Your initial investment could include your time, travel expenses for training (east Dallas area), general liability and bonding insurance, and insurance for business use of your vehicle.
Each program benefits from the experience, brand recognition, and proven processes of one of DFW's finest organizing companies - Get Organized!
The program Package could include:
A contract with Get Organized!
Training with Lorraine Brock, one of the leading professional organizers in the Dallas, Texas, area
Additional training with other seasoned organizers at Get Organized!
Phone and email coaching
Access to online organizer training and educational materials
Marketing, networking, and sales training
Access to Get Organized! IT personnel for assistance with your business technology issues
Background check paid for by Get Organized! allowing clients to know they have a trusted organizer in their home
Marketing package including presence on the Get Organized! website (professional headshot*, bio), business-related forms, Get Organized! handbook, personal Get Organized! email address, and your startup branding kit (GO t-shirts, personalized GO business cards, and a personalized GO name badge).*Organizer must supply their own professional headshot. Home photos will not be accepted.
Once you make the commitment to join our team at Get Organized!, the rest is easy. 
Contact us
 to ask questions about either program and take the next step. Be sure to have an updated resume and before and after photos of organizing projects you have done for family and friends.