Professional Senior Downsizing Services
Get Organized! has been working with seniors and their families since 2007.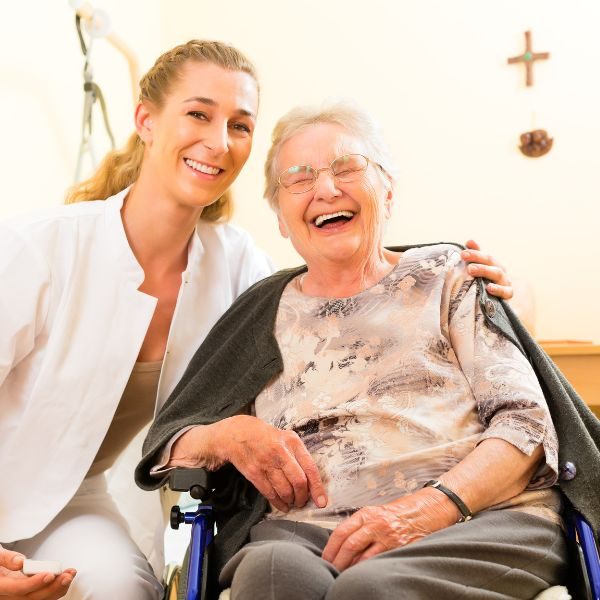 Helping a family member transition from their current home to a senior living or other residence can be emotional and frustrating. Downsizing for seniors usually happens under difficult circumstances and is often filled with challenges for both adult children and their parents. Children may find it difficult to work with their aging parent(s) to make the hard decisions about what items are important to keep and move to their new home, and what should be left behind. Adult children often do not have the time in their busy lives to patiently sort through family items with their parents and pack for the move.
Get Organized! can help make this transition as calm and respectful as possible, with organizers who are gentle, yet productive. If you need additional resources, we can provide a list of vetted service providers to fulfill any task we cannot accomplish. This may include handymen, movers, estate sale companies, and more. We can take the project from purging and packing to unpacking and organizing the new space, whether it is a senior community, a smaller home, an apartment, or a move-in with a family member.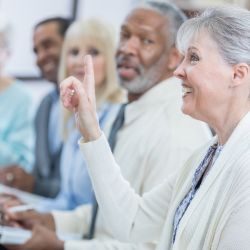 Why Downsize?
Get Organized! has been working with seniors and their families since 2007.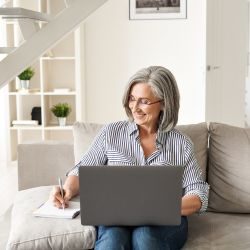 Preparation
Get Organized! will prepare for your downsizing by providing a plan of action, timeline, and resources.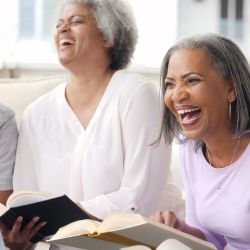 Reduce Stress
Our trained organizers bring calm to your transition with excellent communication and a focus on great results!
Senior Downsizing Services
The biggest decision for a senior or their family when downsizing is whether to work with a moving company or a certified Senior Move Management company. While a moving company will be needed to transport possessions, they are NOT the company you want to do your packing and unpacking. Movers offer three services: packing, moving, and unpacking. Senior Move Managers offer many services: packing and unpacking, de-cluttering, purging, space planning, coordination of the move, deciding what will fit in the new space, new home set-up, shopping, and more.
Digital Content Organizing
Our organizers are also trained to handle paper and photo management. This is often a major challenge when downsizing after many years in one home. Get Organized! can set up a paper filing system in the new space or transition to a digital system. We can also assist with sorting and organizing print or digital photos collected in boxes, on computers, or phones.
Request a Consultation with Get Organized!
Senior Services - Our Process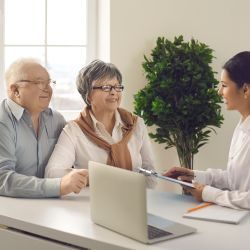 In Home Consultation **Up to 2 House - $150**
Your in-home consultation starts with the formulation of a Plan of Action. In some cases, the senior might be moving from one location to a new location. Under these circumstances, it would be beneficial for the organizer to visit both locations. No physical work takes place at the consultation. It is a time when our clients and their families can ask important questions and get a better vision of what we can do during this transition. The lead organizer will also ask questions to understand the scope of your needs, take photos and measurements, and start to determine what items may be moving to the new location.
It will be important to establish the decision-making team for the job. It could include the senior(s), their children, other family members, or close friends. Decide who will have the final say on matters of possessions, finances, scheduling, etc. We know many families work or live out-of-state, so for clients who plan to move into one of our services areas, we are happy to do a Phone Consultation (1 hour) in place of an onsite consultation to begin the process. However, our Client Managers can answer most questions about our services and what we can do before a consultation is scheduled.
When a Get Organized! team member arrives at your home for your consultation or calls you by phone, have your paper and pen handy, and be ready to take notes. After the initial consultation, you can make the decision to do the work yourself, or you may choose to hire our organizers to do the work for you, often with better and faster results. All consultations include one hour of research time to provide a follow-up email outlining a Plan of Action and requested resources.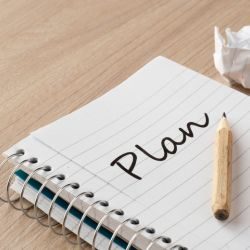 After the Consultation
At the end of the consultation, our clients often schedule days to begin purging, de-cluttering, pre-packing, and space planning for the new home. This will help determine what items will fit in the new spaces and what might be left for staging the current home. It is also the time to start hiring companies that will work together to make the move successful. Get Organized! offers resources for every step. In most cases, we can provide the client with additional information on resources for movers, handymen, painters, realtors, appraisers, estate sale coordination, and more. We are able to work with these additional team members to be your go-to move coordinator.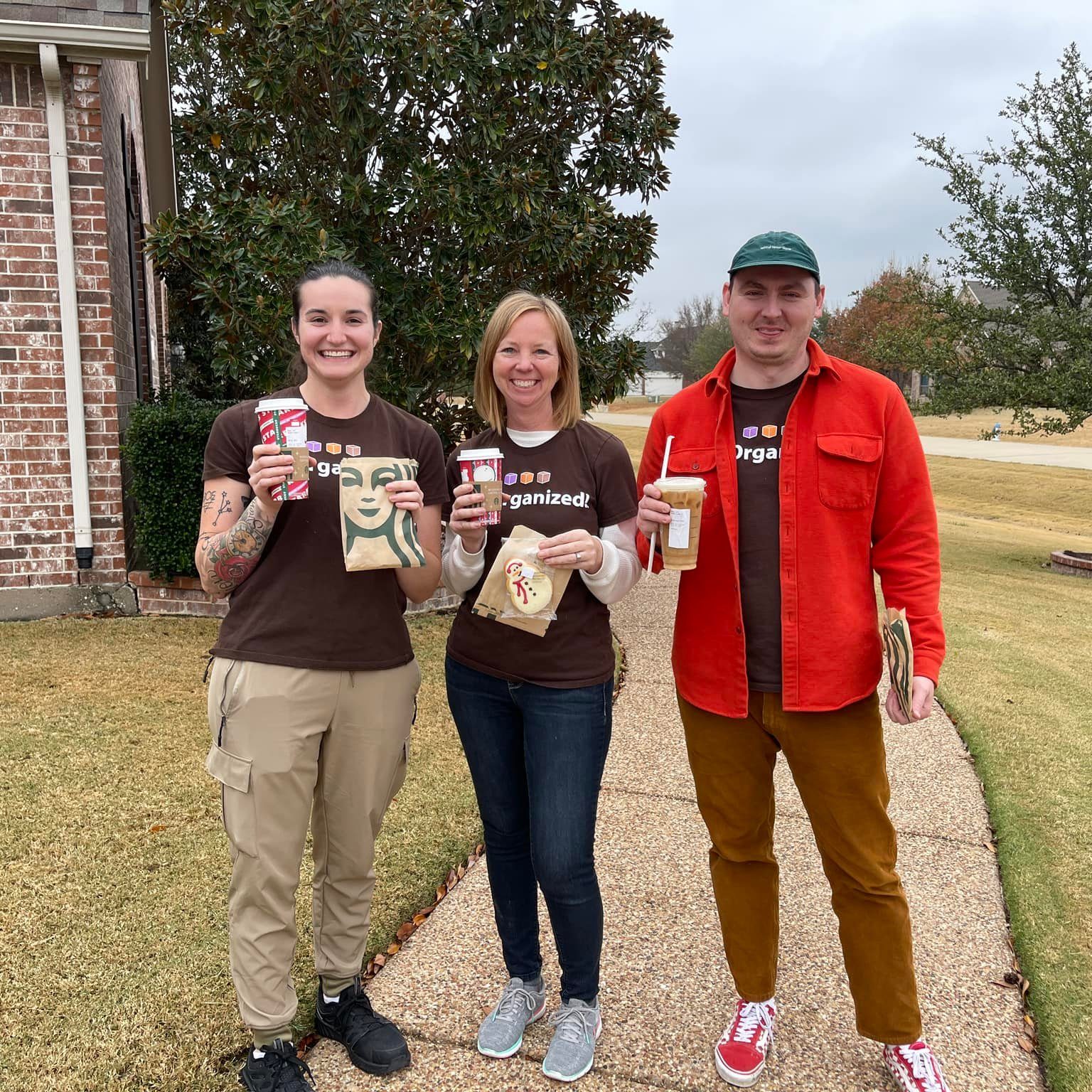 Starting the Job
When work days are scheduled at the consultation or shortly after, the organizer makes sure all dates for the move are available to meet the client's deadlines for pre-move, move, and post-move. The better the planning, the more efficient the organizing process. Our organizers usually work 8-hour days but can work as few as 5 hours on more days, so our senior clients do not get overwhelmed or exhausted. Even if the final move-in date is not known, we can still begin the purging, sorting, and packing process and schedule move-in work days when the time draws closer.
There is a lot of thought and work to be done between the consultation and the start of the first work day. If the action plan includes packing for a move, Get Organized! can order boxes and packing material for pickup or delivery. Our box companies offer us a discount on boxes and packing materials, and we happily pass these savings on to our clients.
When a client is downsizing, our organizers must determine with the client what furniture will fit in the new space. This will be based on the choice of the new location, floor plan, and amenities such as storage options or dining facilities. If possible, our team will measure the new space and come up with a layout that will suit the client's lifestyle. Anything that does not fit the approved plan will be used for staging, given to family or friends, donated, sold, or recycled. Get Organized! has resources for donations and recycling and can also set up shipments of possessions to family members in other areas. Organizers will also make recommendations on products that may be needed for closets and cabinets in the new home. Our goal is to make sure the new space accommodates all the items being moved into the client's home.
Shopping for organizational tools for the new space can be done by the seniors, family, or organizers. Our shopping rate is $50/hour plus mileage and the cost of the items. The hourly rate is charged during travel time to the various stores. Space planning for a new home and product research outside of work days will be at a cost of $50/hour. 
Depending on the plan of action discussed at the consultation, our clients (seniors or their family members) might be given homework to complete prior to our arrival such as basic purging, gathering supplies, or making decisions on the distribution of furniture and mementos. Some clients may choose to work alongside our organizers to answer questions and help make decisions, and some prefer to make themselves available for questions, but let the organizers do all the work.
Note: Our organizers do not break down or set up computer or electronic equipment. However, we do offer IT services for both PCs and Macs in limited areas at an additional cost. Services include - digital and printed photo organization, email organization, networking, syncing, repairs, backup methods, software tutoring, photo/file organizing, and de-commissioning old systems.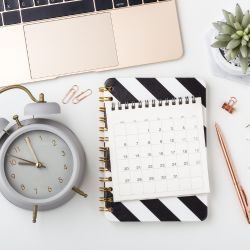 Completing the Job
Remember the TV shows like Clean Sweep? They are just that - an entertaining, pre-scripted show! They want the viewer to see dramatic results in an hour, so they cart out a lot of junk and build some cool storage pieces, but do not show the real decision-making, follow-up, and maintenance processes that are necessary to become organized! Keep in mind that it took a long time to get disorganized and it will take time, effort, and determination to change that mindset.
Additional Information About Our Rates and Policies
We are often asked to quote how much a particular job will cost. Due to the many variables in each job, we do not estimate jobs over the phone. Since we bill organizing jobs at an hourly rate, we try to estimate the time a job will take during the scheduled consultation.
How long a job will take depends on:
The amount of clutter or a number of storage locations outside of the current home.
The number of boxes of paper to sort and organize (papers require more detailed attention).
How well you are able to work with us, make decisions, and purge.
Whether we will be packing for a move as we purge and/or unpack at the new home.
Whether we will be building or putting together shelving, bookshelves, organizing tools, etc. at the new location.
Your willingness to do suggested homework after we leave.
The amount of interruptions you have (phone, email, texting, visitors, kids, etc.).
Estimates are for organizing services only and do not include additional expenses such as mileage, surcharges, supplies, shopping, etc. Final billing may vary from the initial estimate or quote based on additional expenses.
After the initial consultation, our organizing jobs are billed hourly, with a minimum of five (5) hours per day for all jobs. From experience, we find that most clients get the best results by booking eight (8) hour days. Hours are determined by, but not limited to projections of time spent cleaning, de-cluttering, sorting, packing, unpacking, organizing, filing, building and installing organizing products, and time spent researching for special items requested by the client. Research and shopping time outside of the on-site organizing will be billed additionally with client approval.
Clients may elect to schedule either one* or two organizers, but in most cases, two organizers create more brain power, muscle power, and more efficient decision-making capabilities. The option for two organizers on a job site is not available in all areas covered by Get Organized! services.
*For security reasons when working with male clients alone, we require two organizers scheduled at all times where possible. If two organizers are not available in your area, service options are at the discretion of Get Organized!..
Our typical senior client is one who has accumulated clutter over a period of time, is planning a move to a new residence, or is ready to downsize their current home by lessening the amount of furniture and possessions. There is usually a feeling of being overwhelmed physically and emotionally. If the clutter moves beyond what is considered general lifestyle clutter, we might classify it as a hoarding situation.
We work with hoarders and their families to begin the enormous task of organizing the physical spaces of a hoarding environment; however, we do not provide professional counseling or psychological advice.
Usually, the home of a hoarder requires a cleaning crew to come into the home prior to our arrival to remove trash and unhealthy debris. Please be aware that our rate for working with hoarders is higher and requires at least two organizers at all times for this type of work. Please call or email for hourly rates.
Mileage Rates: Get Organized! has organizers throughout the DFW area. It is our goal to match the best organizer to each client's needs. We do take into consideration the client's location when assigning an organizer to a job. Clients that are over 30 miles round trip from our organizer will have an additional cost of 58 cents per mile (IRS mileage rate) added to the total job cost. Mileage will be determined from the location of the organizer to the client and is based on round-trip using Bing.com/Maps.
Due to the increase in fuel costs and drive time with traffic in the DFW area, any jobs that have a calculated drive time between 46 minutes and 1 hour (one way) from the location of the organizer and based on Bing.com/Maps, will incur a $25 surcharge for each scheduled appointment. The client will be billed per job, not per organizer, for mileage and/or surcharges.
To cancel your appointment with Get Organized! without incurring a charge, call 972.843.1977 (24 hours/7 days a week) at least 48 hours before your appointment and leave a detailed message. We will call back to reschedule the appointment at a mutually agreed-upon day and time. We understand sometimes this will be impossible. Each client is allowed ONE (1) NO-CHARGE cancellation or reschedule with less than 48 hours' notice. Exception: If a client cancels/reschedules once organizer(s) is en route to their home, it falls under our No Show Policy (see below) and will incur a no-show fee of $100. If a client continues to have cancellation and rescheduling issues without appropriate notice, a fee of $100 will be charged for each instance thereafter.
In instances where excessive rescheduling and cancellations occur (3 or more, even with a 48-hour notice), clients will be charged a $50.00 rescheduling/cancellation fee per appointment. If it continues, we may ask the client to find another organizer best suited for his/her scheduling needs. Excessive rescheduling disrupts our service to other clients and negatively impacts our organizers' ability to earn income. Please consider your dates and times carefully when booking your appointments. Get Organized! desires to give every single client our absolute best.
If the organizer(s) is en route to your home or arrives at your home/office for your scheduled appointment and you cancel/reschedule the appointment or request a reduction of the organizing team that has arrived, or if they arrive at your home and you are not at home or ill or have a schedule conflict and are unable to keep the appointment, you will be charged a $100 no show fee plus mileage if applicable. Read the Cancellation Policy above for more information.
When scheduling your consultation, we will obtain your credit card information for billing purposes. We will not bill your credit card for our services until after your appointment in case you choose to pay with cash or check at the time of service. By giving us your credit card information, you accept and agree to our Cancellation and No Show policies.
Often in our jobs with seniors, family members may be involved in the scheduling and payment of organizing services. We accept all major credit cards, cash, or check. If the payer chooses to pay by credit card, Get Organized! will collect the credit card information prior to the organizing appointment. Payments will be processed at the close of each business day services are rendered.
The payer will normally receive an invoice via email the day before the appointment, so our clients know in advance what the expected cost will be. However, the total amount due for that day's work will NOT be billed until end of day on the day the work takes place. Any changes in the total amount due such as additional hours worked, or products purchased by our organizers will be reflected on the final invoice run through the credit card or recalculated at the appointment when paying by cash or check. A new receipt will be emailed to the payer.
Clients who wish to pay by credit/debit card for actual shopping expenses (products) will have an upcharge of 3.5% ONLY on the products purchased but not mileage or hourly rate for shopping. If the client chooses to pay in cash or check, the 3.5% upcharge will be waived. The 3.5% is only being charged to offset credit card processing fees.
CLIENTS ARE NOT CHARGED AN UPCHARGE ON ANY OF OUR SERVICES WHEN USING THEIR CREDIT/DEBT CARDS.
Flexibility is vital to the organizing process. There may be times when an organizer will come up with a better idea or request additional storage or organizational tools for your home. These changes are always discussed and implemented with your approval.
If you choose to have us work with organizing products you already have in your home and not purchase specific items we have suggested, the overall results may be less than optimal.
This information is subject to change without notice.

New and Prospective Clients
Senior downsizing and/or moving to a new home is an exciting and emotional process, but it will take a lot of work, confident decision-making, and a positive outlook to reach the outcome that the seniors and their families require. Unlike the Clean Sweep show which brings in a whole crew to redo an entire house in three days, the actual downsizing, moving, and organizing process is much slower. Keep in mind that in order to get the successful results we both want, there may be a few aches and pains along the way.
By the time you are seeking our help, you are probably overwhelmed by the clutter and deadlines you are facing. The decision-making process saps energy and may cause stress for you and your family. If you have decided to pay for professional organizing services, ideas, and suggestions, I am sure you want our very best effort in helping you. It is important for you to understand that sometimes the process can be a little unpleasant.
More often than not, clients are reluctant to part with items that have been in their family for a long time. Our goal is to help release you from the guilt of holding on to unwanted or unneeded items to get the results you want. It is not because we are insensitive to the personal items you have collected, but it is our goal to allow you to create a calmer, less cluttered future.
If we are a part of the organizing of your new space, we want it to look great and teach you how to use the systems we put in place. Organizing is just the first step. Keeping your home organized after we leave requires both of you to make some lifestyle changes. If you are unwilling to take the recommendations that we suggest and be firm in sticking to them, then your home is very likely to fall into clutter once again.
An important lifestyle change may be how you handle new purchases and storage or distribution of items that may eventually be passed on to other family members. You may also have to learn to curb your purchasing habits and be willing to part with items that are unneeded or have no sentimental value.
Organizing takes concentration, multitasking, and focus. There will be times you find a long-lost item and you want to stop and reminisce. Our organizers will ask you to refocus on the task at hand. Having your full focus on the organizing process will make it go more quickly. It is best not to double-book yourself with other events and people on organizing days unless we have discussed this beforehand.
Organizing for Home, Business, & Life