Get Organized! has been offering virtual organizing in DFW since 2022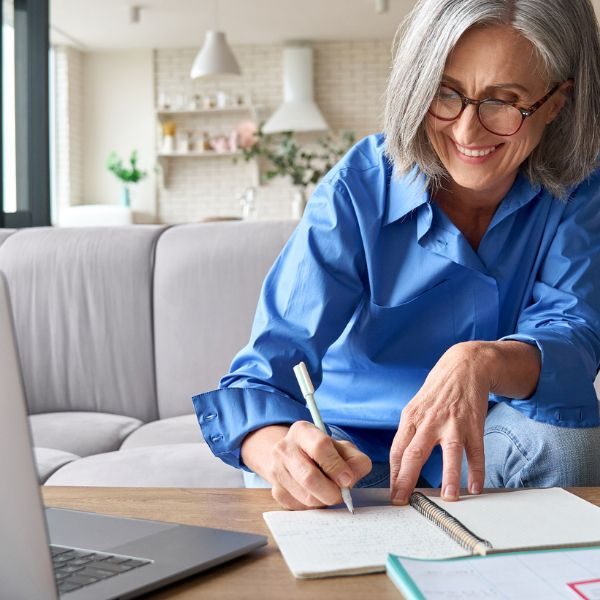 Are you interested in home organizing, but do not live in the DFW Metroplex or would prefer to manage your project on a digital platform? No problem. Our team of professional organizers will work with you by phone or computer to organize your space. We are experts in maximizing physical spaces such as kitchens, closets, or garages, and can create systems for managing household paper clutter, improving time management, and streamlining meal plans and family schedules. All of this can be done while you are sitting at home through screen sharing or by taking us with you virtually as you shop for organizing products.
Virtual organizing is the perfect way to get advice and support from an organizing expert during an hour that is convenient for you and anywhere in the U.S. You get the same coaching, guidance, ideas, and support you would receive if we were side-by-side. We match you with the best organizer for your project, schedule a virtual consultation via a video call, and have you walk us through your spaces or disorganized areas. Our organizer will discuss your goals, habits, tendencies, lifestyle, and organizing challenges, and come up with a plan of action tailored for you.
After your virtual consultation, we will schedule one-hour sessions with time in between for you to do the suggested work. During the next virtual session, we will discuss your successes and if necessary, troubleshoot challenges that may have affected your progress.
Our suggested plan of action may include:
Products to purchase or find around your home
Systems to help you stay organized
Time management strategies to keep you on track
Sorting and purging techniques for efficient organizing
Resources needed to complete your project or meet your goals
Homework in between virtual sessions
Our virtual organizing service is provided at a flat hourly rate. Projects can be designed within your budget or time frame and may include research, space planning, product recommendation, suggestions for systems, time management coaching, and more. Get Organized! does offer a discount package of prepaid Virtual Organizing hours.
Virtual Organizing Consultation (up to 1 hour) - $75.00
Virtual Organizing Hourly Rate - $75.00
Think of a professional organizer as your personal trainer, helping you get your home, business, and life into shape. To schedule a Virtual Consultation, send us a message through our Contact Us page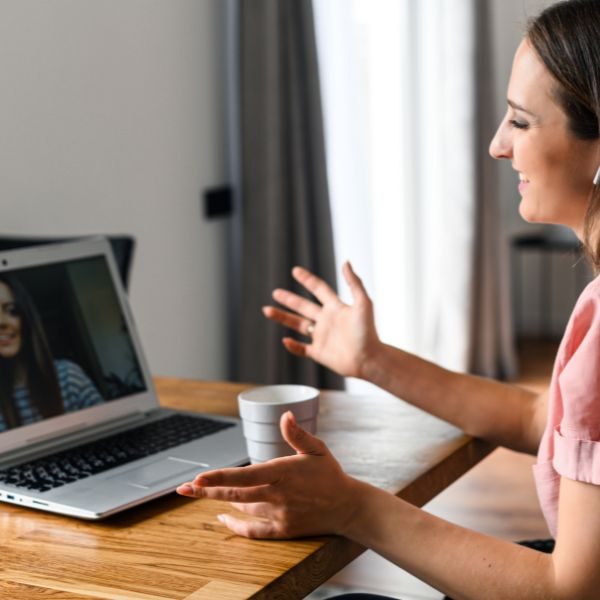 Let us help you organize your digital assets (phones, tablets, laptops, hard drives & computers).
Learn more
When you are ready to redo or refresh a space in your home, or get your home ready for sale, Get Organized! has expert designers who can schedule virtual sessions to guide you through the process
Learn more
Virtual Organizing Services
Are you interested in Get Organized!? services but do not live in the Dallas/Fort Worth area? Our Virtual Services will allow you to work with our expert home organizers, digital content organizers, interior designers, and stagers from anywhere on your favorite device. Contact us, pick your service, and we will match you with a professional who can take away the stress of starting the organizing or design process. We have a team of problem solvers who are compassionate and solution-driven based on your lifestyle, tendencies, and habits.
Virtual Services are convenient and private, and appointments can be scheduled on days, evenings, or weekends. These services are made for client who needs someone to see their challenges, offer a list of steps or directions, and be available for questions and solutions, but wants to do the actual work themselves. If this is what you are looking for, then Get Organized! Virtual Services is the right plan for you.
Virtual Digital Organizing
Digital clutter has become a real problem for so many people with phones, tablets, laptops, hard drives, and computers. Our vetted professional IT experts will connect with you online, listen to your concerns, ask questions about your current devices, and come up with a solution based on your unique situation.
The most popular IT and Photo Organizing requests from clients include:
Digital content storage space issues
Deciding on and setting up a cloud storage service
Organizing and consolidating multiple cloud services
Online account cleanup
Privacy adjustments and safely sharing digital content with family
Troubleshooting basic device or software issues
Photo and video organizing by getting rid of duplicates, tagging, and creating a storage file structure for easy retrieval
Our IT solutions often allow you continued use of your current devices. If your devices are outdated, we can recommend newer options that will allow you to be more productive and efficient with your digital content.
Do not be concerned if you do not fully understand the decisions that go into organizing digital content. It is our job as experts to set up the system and explain the process in a way you understand. We promise to make it as simple and efficient as possible.
Our virtual digital organizing service is provided at an hourly rate after the initial consultation. Digital content organizing is difficult to estimate since there are so many devices and device issues, but the IT organizer can work within your budget or time frame as needed. Get Organized! does offer discount packages of prepaid Virtual Digital Organizing hours.
Virtual Digital Organizing Consultation (up to 2 hours) - $150.00 prepaid
Virtual Digital Organizing Hourly Rate (2-hour minimum) - $85.00
Virtual Digital Organizing Hourly Discount Package Best Deal - $748.00 prepaid (includes 11 virtual hours that never expire and can be used by anyone in the household who can access the internet)
Virtual Design and Staging
When you are ready to redo or refresh a space in your home, or get your home ready for sale, Get Organized! has expert designers who can schedule virtual sessions to guide you through the process. Start with a virtual consultation and receive a basic Design Scope, then begin the fun work of bringing your vision to life. Depending on your scope, our designers can provide digital mood boards, furniture plans, and shopping lists. The sessions after the initial consultation will give the designer a chance to check on your success and help you with changes and new ideas.
Virtual Staging is for furnished homes only and can be done in one session. The designer will have you walk around your home with your phone or laptop camera or send photos prior to your virtual appointment. During the virtual session, the designer will recommend changes or additions to help you sell your home above market price.
Our virtual design service is provided at an hourly rate after the initial virtual consultation. The designer can base the Design Scope on your budget and timeframe.
Virtual Design Consultation (up to 2 hours) - $250.00 includes Design Scope
Virtual Design Hourly Rate - $125.00
Virtual Staging (up to 1 hour for Furnished Home) - $150.00
Schedule your FREE phone consultation with our office
Virtual Organizing - Our Process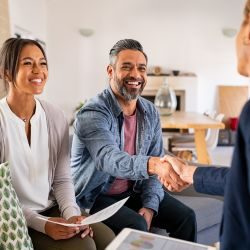 Virtual Consultation **Maximum 2-Hour Consultation - $150**
Every virtual organizing or design project begins with a virtual consultation scheduled by our office at your convenience. Unlike other organizing companies with a goal of giving you an estimate based on little information, Get Organized! has an extensive list of questions to allow us to understand your project. We GIVE you our ideas and recommendations during our virtual consultation including space planning, interior design tips, products to purchase, paper management systems, locating new homes for everyday items, using spaces in new ways, streamlining digital content, staging a home for sale, and putting systems in place to help you continue to manage your home, business, and life.
Our organizers and designers will ask the right questions to determine your lifestyle (work from home, kids at home, single professional, adult parents living with you) and what you want to have in an organized home, organized devices, or beautiful, functional spaces. We come up with a practical plan and provide you with the details that might take you many days or weeks to figure out yourself. After the initial plan, your professional will schedule weekly video calls to check on your progress, answer questions, start new projects, and continue to motivate you and cheer your successes. 
When scheduling your virtual consultation through Microsoft TEAMS, our Client Manager will email you instructions needed to log on at the time of your appointment. Please make sure to save these instructions for future online appointments by saving to your computer or printing a copy for reference. 
With notification to you by your professional, virtual consultations will be recorded and sent to you after the meetings. This will allow you to download the session, review as often as you wish, and share with someone who may be helping you with your project. (This recording will be deleted from Get Organized! files within 30 days.) It is still important to have pen and paper or your phone to take notes or write down questions as you progress through the virtual appointment.
Note: When booking a Virtual Consultation, we will obtain your credit card information for prepayment or as needed per our cancellation policy.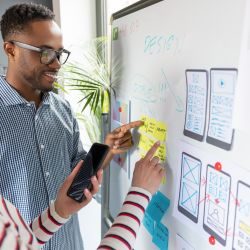 After the Virtual Consultation
At the end of the virtual consultation, our clients often choose to schedule future virtual sessions with their professional to begin the project. You will have a list of basic steps based on your priorities such as shopping, space planning, purging, and de-cluttering. You will be given homework such as gathering device information for digital organizing or defining your vision for design. Our team will share proven methods for taking the next steps so you can use your time efficiently and make appropriate progress between appointments.
After the consultation, all virtual appointments will be one (1) hour and billed at an hourly rate set for the service. We recommend a minimum of one to two hours per week with your professional, leaving you plenty of time to accomplish homework. In addition to the sessions, time will be billed for online shopping, product or vendor research and recommendations, and communication outside of scheduled sessions. All appointments for Virtual Services are prepaid and discount packages are available for multiple hours.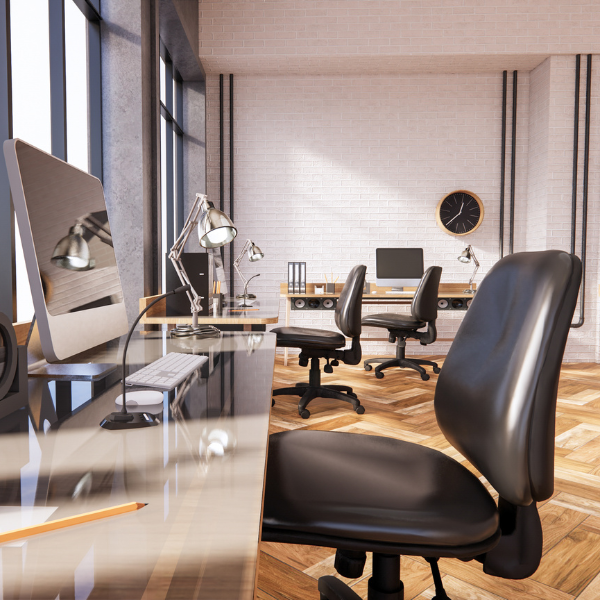 Starting the Job
Depending on the plan of action discussed on the virtual consultation, our clients might be given homework to complete prior to the next appointment. It could be physical tasks such as purging or gathering supplies or firming decisions about a design scope. The client might ask the professional to begin online research to answer questions or get resources to meet the project requirements. The expert and the client will work together to determine what will be done and who will be responsible for the individual steps.
The organizing, IT, and design teams at Get Organized! are paid for actual time they work on your project and includes the online appointments, research time, extensive emailing, text messaging, and phone calls. It is important that you allow time before the end of your appointment to go over the next steps in your plan so there will not be a need for constant communication. Be sure to take notes on the discussion during the consultation and subsequent appointments so you will be able to recall important information before reaching out to the professional.
Please contact our office 24/7 with schedule changes at 972.841.0738 (no texting) or via email at info@GetOrganized.ws. <
Note: If clients are not on their scheduled virtual session within 15 minutes of the start of the appointment, the appointment will be canceled. No refunds or credits will be issued for a no show.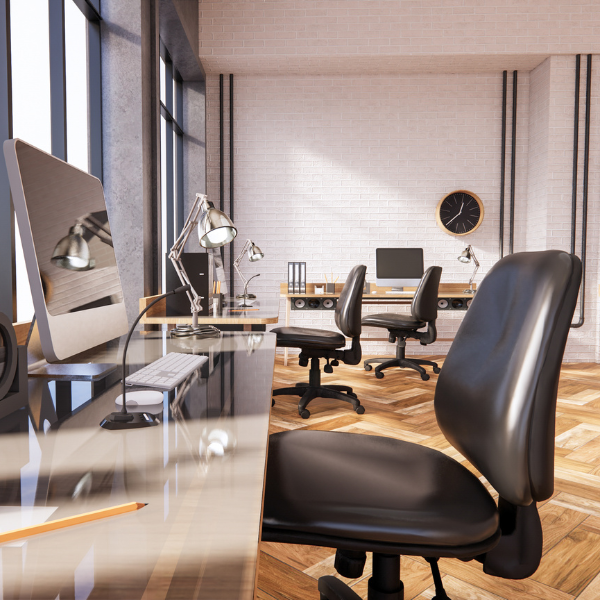 Completing the job
There is no cookie-cutter answer for when a job is complete. If you watch organizing or design shows, they are scripted and edited to be finished within one hour. They often do not show the planning, shopping, installing, or making changes when something does not work out based on the initial plan. TV shows are entertaining and exciting and may motivate you to get started, but you must be willing to put in the time and energy to complete your vision with the help of our experts. Get Organized! team will not consider a job complete until you are satisfied with the results.
Additional Information About Our Rates and Policies
We are often asked to quote how much a particular project will cost. Due to the many variables in each job, we do not estimate jobs. However, here are some items that can cause the project to go slower or faster than expected.
The amount of clutter (physical or digital) to be managed before the organizing or design can begin
The support you have from family and friends to assist outside of virtual sessions
How well you are able to work with us, listen, question, and make decisions during sessions
The number of interruptions you might have during a virtual appointment (phone, email, visitors, kids, pets, etc.)
How much time you are willing to do suggested homework after appointments including purging and scheduling vendors to do installations or building organizing items
After the initial consultation, our Virtual Services are billed hourly, with a minimum of one (1) hour per online session. From experience, we find most clients get the best results booking 1-2 virtual sessions a week with their professional. Research and virtual shopping time will be billed with approval by the client.
All virtual appointments are prepaid and non-refundable but may be rescheduled based on the requirements below. To reschedule your appointment with Get Organized! without paying the full cost of the session, call 972.841.0738 (24 hours/7 days a week) at least 48 hours before your appointment and leave a detailed message. We will call back to reschedule the appointment at a mutually agreed upon day and time.
We understand sometimes 48-hour notice will be impossible. Each client is allowed ONE (1) NO-CHARGE cancellation or reschedule with less than 48 hours' notice. If a client continues to have cancellation and rescheduling issues without appropriate notice (48 hours), a fee equal to the cost of the virtual appointment will be assessed from prepaid funds or to the credit card on file for each missed session. In instances where excessive rescheduling occurs (3 or more, even with 48-hour notice), we may ask the client to find another company best suited for his/her scheduling needs. Excessive rescheduling disrupts our service to other clients and negatively impacts our team's ability to earn income. Please consider your dates and times carefully when booking your virtual appointments. Get Organized! desires to give every single client our absolute best.
All virtual appointments are prepaid and non-refundable but may be rescheduled as instructed above. If the client is not on the virtual call within 15 minutes of the scheduled time, the session will be canceled and the full fee for the session will be assessed from prepaid funds or charged to the credit card on file.
For Late Shows between 1 minute and 14 minutes after the scheduled start, the appointment will not be extended, but may continue to the scheduled end time.
Read the Cancellation Policy above for more information.
When scheduling your virtual consultation, we will obtain your credit card information for billing purposes. We will charge your credit card for our services in advance based on the number of hours you schedule or packages you select. By giving us your credit card information, you accept and agree to our Cancellation and No Show or Late Show Policies.
We accept all major credit cards and Zelle transfers from the client to our bank account. If you choose to pay by credit card, Get Organized! will collect your credit card information prior to your virtual consultation. Payments will be processed in advance of virtual appointments. 
You will receive an invoice via email the day before your appointment or the day of with the total prepaid amount. Any additions to the amount due such as research, online shopping, and extra communication time will be reflected on the final invoice run on your credit card. An updated receipt will be emailed to you
Flexibility is vital to the organizing and design process, even in the virtual environment. There may be times when a professional will come up with a better idea or suggest additional products to improve the current plan. These changes are always discussed with the client and implementation of these ideas is at the discretion of the client.
This information is subject to change without notice.
New and Prospective Virtual Clients
Making the decision to hire us for virtual organizing or design help is an exciting step, but requires commitment, hard work, confident decision-making, and a positive outlook to create a successful outcome. Unlike TV shows which bring in a crew to redo an entire house in three days, the virtual process may be slower because the client is doing the work and handling outside vendors. Keep in mind in order to get the results we both want, there may be a few aches and pains along the way.
By the time you are seeking our help, you are probably overwhelmed by the clutter in your home or on your devices or unhappy with the overall look of your interior spaces. These feelings can impact your everyday life and bring stress into your family.
If you have decided to pay for our Virtual Services, I am sure you want our very best effort until completion. It is important for you to understand that sometimes the decision-making process, needed when working with our professionals, can be a little unpleasant. More often than not, clients are reluctant to part with items in their homes/offices while organizing or are unable to make basic decisions on style or color for design projects. Our goal is to release you from the guilt of holding on to unwanted or unneeded items, and to feel good about your decisions to help you get the results of your dreams. Even though our sessions are virtual, we can make changes in your home that you and your family will be able to maintain. If you are unwilling to take the recommendations we suggest and are firm in sticking to them, your home is very likely to fall into clutter once again.
Virtual organizing and design are a way to gain knowledge from our experts and involve your family in the process of regaining control over your home or getting your home ready to sell. It will take concentration, multitasking, and focus. There may be times you find a long-lost item and you want to stop and reminisce. Our professionals will ask you to refocus on the task at hand. The more time you give, the faster you can reach your goal.
Organizing for Home, Business, & Life