Get Organized! is a Christian-based, woman-owned business, and its owner, Lorraine Brock, is a member of the National Association of Productivity and Organizing Professionals (NAPO) and the National Association of Senior Move Managers (NASMM). We offer residential and business organizing services, IT and Photo Organization, and Interior Design Services. As our tagline explains, we organize for home, business, and life. Our services improve the physical areas of our client's homes, increase efficiency and workflow for businesses, and help families create a less chaotic lifestyle.
Since Get Organized! was formed in 2007, our primary focus has been on putting systems in place to help our clients control clutter, manage time, and make the best use of their space. Our professional organizers have the expertise to consult with clients, learn about their lifestyles, and find creative ways to transform spaces to function as a home. That expertise, combined with a wealth of product knowledge for organizing space and experience in implementing organizational systems, is invaluable to a home in a state of chaos. Our services include decluttering, space planning, accessorizing a home, and organizing closets, kitchens, scrapbooking rooms, sewing areas, playrooms, and home offices.
In addition to home organization, it became apparent that clients were interested in organized packing before a move or remodel and unpacking to resettle in their home. Instead of paying to move unwanted clutter, our organizers purge unneeded items, saving money on packing supplies and shipping weight. If the move is local, Get Organized! will unpack and organize one room or an entire home. While we offer packing and unpacking services on the residential side, our business expertise allows us to partner with companies as their preferred resource for packing, unpacking, and accessorizing relocated executives' homes. This service allows the employee to start work immediately while we unpack and set up their most important living spaces.
Over the years, Get Organized! has expanded its services to include organizing for small to midsize businesses. Our organizers create more efficient systems for stockrooms, inventory storage rooms, and supply areas, and design spaces that maximize storage options for anything from hardware to office supplies. Providing organizational solutions creates a better workflow for business spaces and takes the burden of these tasks from the current employees, allowing them to concentrate on daily responsibilities.
Get Organized! has learned to grow in areas often determined by requests from our clients or changes in technology that create a new type of clutter. Digital content is the modern-day term for what we used to store in our brains, wallets, and file cabinets, and without organization, it can become a digital nightmare. Our IT Organizers can problem-solve and implement the right applications for organizing, accessing, and storing digital content including photos, emails, documents, music, and video.
When our organizers have installed the right organizing systems in a home, and our IT organizers have executed a successful plan for digital clutter, Get Organized! now offers Design Services. Our designers bring creativity and experience to designing and furnishing a home. They have a natural eye for color and style plus design certifications focused on color pallets, furnishings, flooring, wall coverings, lighting, remodels, and new builds.
The Founder and President of Get Organized!, Lorraine Brock, is active in the company and her community. She is a popular expert in the Dallas, Texas, local media and is often found speaking at events around the Dallas/Fort Worth area. Lorraine and her organizers host classes and workshops to organize fans focusing on useful organizational systems and new products. Lorraine says, "Get Organized! pays close attention to the details of how a space looks, and also understands how a person or company functions in their space. Many organizing companies can make an area look good, but it takes knowledge of products and systems to create a space that a family or business can maintain after the organizers are gone. That extra treatment is what really makes a more than satisfied client."
Meet our "GO" Team Independent Contractors. Vetted & highly skilled professional organizers ready to help our clients organize their home, business, & life.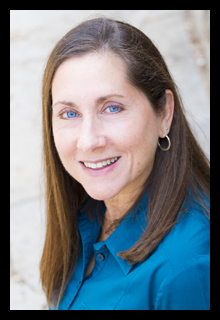 Executive Assistant
Dana Bilbray
In May, 2009, Dana joined Get Organized! as a part-time assistant and in October, 2013, became the company's first full-time employee. Her role as Executive Assistant utilizes her organizational skills, attention to detail, and passion for the growth and success of our company.
Dana started her career with a graphic design degree and an interest in advertising. This led first to the design of billboards, then managing designers in a print shop, and to her last job as a production manager at a book publishing company. She currently uses her organizing strengths to work full time for Get Organized!, be an active volunteer presence in her community, and thrive as a mom and grandmother.
Dana loves to manage people and processes. This allows her to be effective whether helping with scheduling organizers, assisting with event plans, or editing contracts or marketing materials. As Get Organized! continues to grow in territory coverage and breadth of services, she will use her leadership and organizational skills to protect the Get Organized! brand and push GO to the next level.
Dana is the mother of three grown children and grandmother to a grandson and granddaughter. All are college graduates, focused, organized, and involved with family. With a clear vision (her amazing eyes are not Photoshopped in this picture) for protecting and promoting the mission of Get Organized! and its founder, Dana has been and will continue to be a huge asset to the company.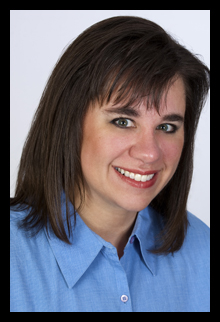 Accounting & Payroll Manager
Melissa True
Melissa joins Get Organized! to assist in the office and train to become a professional organizer for our business and residential clients. She obtained her degree from the University of Texas at Dallas and spent 13 years working in corporate accounting and finance. Although her experience is in a detail-oriented industry, Melissa also has the unique ability to see the bigger picture. Her goal is to help our clients whether in their office or their home.
With experience in managing her own household, Melissa is enthusiastic about organizing all areas of the home with particular strengths in organizing budgets, household finances, paper management systems, kitchens, child bedroom/play areas, and garages. She is handy with tools, a skill needed for assembling furniture, installing shelves, and hanging artwork for clients. She also offers a wealth of insight and wisdom on how to tackle the overall management of the home environment.
Melissa is an active listener. She quickly identifies functional needs in a space and efficiently moves to solutions and accomplishing necessary tasks. There is no organizing challenge too big and her attention to detail will ensure that nothing is overlooked.
Besides organizing, Melissa's other interests include baking, reading, and spending time with young people. She has an active family with 2 young children. She spends much of her time volunteering at her church in the youth department and is an excellent elementary Room Mom.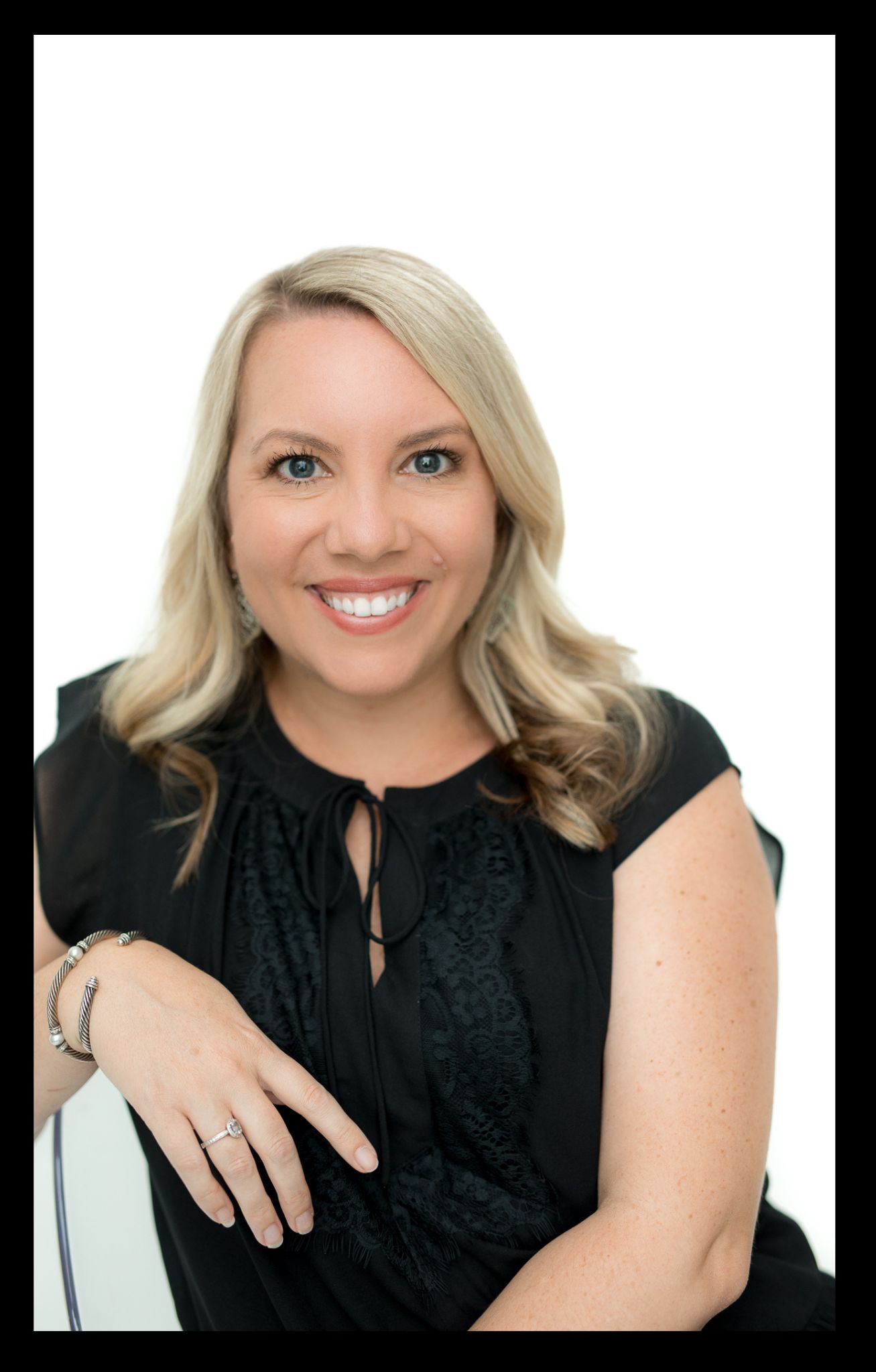 Client Manager
Tori Ford
 In May 2016, Tori joined the Get Organized! Team in Tyler, TX as a part-time organizer and part-time Client Manager. A few months later, she transitioned to Client Manager only and has done an excellent job serving our clients remotely from east Texas. Her primary role as Client Manager is to help our clients and Professional Organizers with scheduling, invoicing, and other daily tasks. She loves office work and working remotely, so she feels she is "living her best life!" Many who speak with Tori on the phone mention her sweet, southern accent, and find her voice comforting while discussing their difficult circumstances. Tori has a heart the size of Texas and has been blessed with gifts of patience and caring that many of our clients appreciate. She is pleased to often be the first point of contact and see the positive transformation our work offers our extremely vulnerable clients. She is smart, hardworking, a perfectionist, and a methodical planner and scheduler.
Tori was born in Lewisville, Texas, then moved to Tyler, Texas in 2002. Growing up, her dad owned a tool business and she would often tag along with him during the summer, instilling in her an understanding of responsibility and a strong work ethic. One of Tori's proudest moments was graduating with honors from the University of Texas at Tyler with her Bachelor of Science degree in Human Resource Development and a minor in Business Administration while being a wife and mother. It was the culmination of years of hard work and laid the foundation for her work style and ability to manage her family and multiple jobs.
In her spare time, Tori loves spending time with family, going to Texas Rangers' games, shopping, baking with her daughter, and browsing Pinterest for fun projects. She enjoys seasonal and home décor and continues to find ways to make their house a home.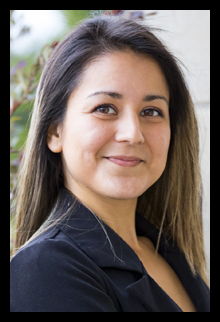 Client Manager
Josie Tindall
Josie is a Client Manager for Get Organized!, and takes good care of our clients. She enjoys office work and learning how our various staff members work together to give the clients a positive experience as they begin their organizing journey.
As a military brat, Josie lived in Japan, California, and finally, Texas. In 2009 she received her degree in Business Systems Technology from Cisco College near Abilene, and in 2013, she married her high school sweetheart. Josie dealt with a chronic illness for many years, all while gaining an understanding of how life can be interrupted and a home can spiral into chaos. After undergoing 4 major surgeries, she is in full remission and enjoying life once more.
Josie and her husband have a 10 year old daughter who is active in competitive cheer and modeling. She and her husband took up photography when they saw a need for publicity shots for their daughter, and became quite skilled at capturing her individually and in group events. This skillset allowed Josie to take over as in-house photographer, shooting headshots and photos of our organizers at work.
While Josie handles our clients with care in the office, and captures our organizers in photographs, she is also a social media butterfly. She will be overseeing our social media sites while posting on our Facebook, Twitter, and Instagram accounts.
Josie says, "My favorite part about my position with Get Organized! is the wonderful people I get to know each day. I enjoy listening to the needs of our clients and matching them with an organizer who can fulfill their dreams of being organized. I know the Lord put me on this Earth to inspire others with my testimony, but I never thought I would be in a position to receive inspiration as well. I am thankful for our clients and watching them through their journey as they get organized."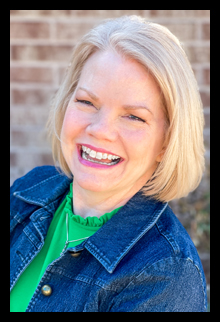 Newsletter Editor
Susan Cluiss
Susan is the editor of our monthly GO newsletter, giving our fans and followers great ideas, practical systems, and processes to keep them organized. If there is a product on the market that will make our readers' lives better organized and less stressed, Susan will find it.
She has experience in technical and creative writing as both a professional and a volunteer. Her background includes a degree in Home Economics, work in the apparel industry, and helping her father in his woodworking business.
With a family of her own, Susan values being a mom and volunteers at both her church and children's schools. She loves to organize and find solutions for disorganization challenges, from major kitchen remodeling to minor junk drawer organizing.
Susan enjoys learning and adapting clever organization solutions from books, websites, and experts like Lorraine Brock.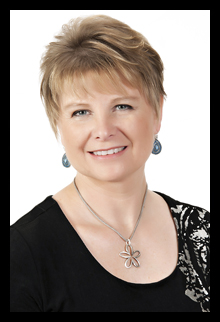 Professional Organizer
Jeanice Kett
While raising her family, Jeanice has worn many leadership hats including working as a substitute teacher in public and private schools. This led to many volunteer hours teaching Entomology to 4-H students, attending events as a Girl Scout mom and President of a local PTA, helping complete Eagle projects, and taking on positions in her church. She now stays involved with her two grown children and two grandchildren.
Over 36 years of marriage, Jeanice and her family moved fifteen times. With these moves Jeanice developed an exceptional understanding of the value of eliminating clutter before a home resale so potential buyers could mentally move in. Her moving experiences taught her to de-clutter before packing, pack efficiently, and to coordinate all aspects of moving.
Jeanice has a passion for the preservation of memories and has assisted clients as a Scrapbook Coordinator developing traditional and digital scrapbooks. "A family creates memories every day. To savor and enjoy those memories should be a blessing you can bestow on the generations to come by sharing your handwritten stories of today!".
As a professional organizer for the past eight years, Jeanice is gifted in many areas that help our clients. She is an exceptionally hard worker and has a personality that quickly steps up and takes charge of any project to completion. She can build furniture, use organizing tools and products, and she knows her way around a sewing and craft room. Got paper clutter? Jeanice is outstanding organizing personal paper piles or an in-home office or purging the appropriate documents for a small business and creating a more efficient filing system. Paper management is unique to every situation and Jeanice can determine what is needed and how to store documents for easy retrieval.
When asked her favorite type of organizing, Jeanice said she loves to work with seniors and their families. Seniors often have special needs based on aging including physical limitations and diminishing eyesight. This may require larger labelling and systems that can be accessed by the senior or their adult children. When in transition, seniors face challenges with downsizing such as making decisions on what possessions to keep, letting go of favorite family items, and dealing with memory issues and the extreme sense of loss. Jeanice has managed these challenges within her own family and with many clients and would be the perfect organizer for a senior or their family wanting a downsizing, space planning, and organizing plan to meet their individual needs.
Jeanice was taken a step back from physical organizing so she can spend more time mentoring and training new organizers and promoting Get Organized! through workshops and webinars.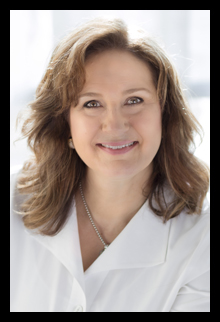 Professional Organizer
Benita Swan
If you are looking for an organizer who knows the latest trends and products and where to get them, Benita is your organizer. She is incredibly resourceful and has an eye for decorating your new home or giving your current home a fresh look after an organizing project. Benita has experience installing shelf liner in kitchen cabinets and pantries, and then making your kitchen spaces both functional for your family and beautiful. She is gifted when organizing shared bathroom spaces, color coded closets, creative storage for attics, garages with tools and outdoor items, and personal and household paper systems. She understands business organizing and has done jobs for financial planners, real estate agents and cosmetic vendors, and would be perfect for small brick and mortar or home based businesses. Benita is also one of our Christmas Décor Specialists and is our fresh Christmas tree lighting expert. One of her biggest assets and a job timesaver is her 6'1" height, often not needing a step stool or ladder to reach high places for decorating and organizing jobs.
One special quality is Benita's ability to work patiently with seniors and their adult children. She cares about them and enjoys finding solutions for their needs during transitions in life. Her experience in caring for aging family members has seasoned her to become a lead organizer helping clients downsize. Benita is both graceful and effective at making progress with her senior clients and ensuring the seniors and their families get the desired results.
Benita began her life in Alabama but has become a Texan with great knowledge of her community and school district. After earning a degree in Medical Technology from Mississippi State University, she worked in a clinical laboratory for several years until motherhood called. After taking several years off, she returned to work part-time providing health screenings to preschool and school-aged children throughout DFW. Due to her numerous organizing skills, a friend of Benita's suggested she look into becoming a professional organizer and she joined the Get Organized! team in the spring of 2016.
A natural at organizing, she is quite comfortable with just about any project where she is using tools and building/installing organizing products. Benita is a forward thinker and one who will research a solution if she does not already have one. In fact, those who know Benita say, "She would do anything for you, she gets things done, and she can multitask well under stress." As an active volunteer, Benita has served on numerous Boards of Directors for various organizations since college graduation. These years of service have helped her understand various personality types and interact effectively with them. She has been married for almost 30 years, and she and her husband have two college-aged daughters currently in two different states (which makes her good at dorms and small space organization). Benita and her family are avid travelers who enjoy seeing other parts of the country/world but have a strong affinity for the beach.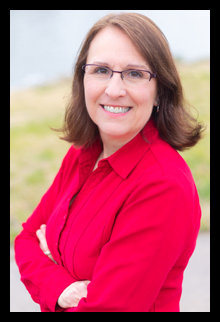 Professional Organizer
Jane McWilliams
God has given Jane the gift of administration, and she uses that gift to physically help and emotionally encourage people to reach their goals. She sees the big picture when creating an organizing plan and is skilled at communicating the fine details to her clients.
When talking to Jane's references, they commented about her many great qualities such as her ability to motivate people, her confidence, and her sense of vision when planning a project. She is driven, very caring, and a good leader, all the attributes needed in a professional organizer.
Jane enjoys "treasure hunting" at estate/garage sales and is always looking for a bargain. Versatile is the word Jane often uses when recommending organizing products. "While a product often serves a single purpose, it's even better when it can meet more than one. I find it a fun challenge to figure out how to make the most of storage spaces and I like products that help reach that goal."
With so many strengths, Jane will inspire you with organizing solutions for your home. She is also gifted in other areas such as decorating, craft rooms, garages, closets, organizing photo prints, and putting together furniture.
Jane's skillset was well used as the founder of a private Christian school in Iowa. She was the marketing director, helped design and build many award-winning floats for the school parade, helped decorate the school lobby at Christmas time, and set up the annual fundraising garage sale for over 15 years. Fortunately, Jane is not easily overwhelmed by complicated projects.
She and her husband have invested in and remodeled several rental properties and houseboats. Their current weekend "tiny house" on the lake has helped her understand small spaces and develop many ideas for extra storage. Following her two grown children and their families to Texas, she did her own downsizing, which allows her to relate to those ready to do more with less.
Jane enjoys traveling, boating, snorkeling, and classic cars, but most of all she is excited to be close to her children and grandchildren.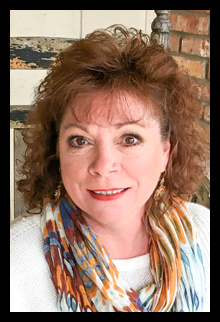 Professional Organizer
Julia Deutsch
Julia joined the Get Organized! team with a passion for finding organizing solutions for individuals and families ready to enjoy a more comfortable life. She is a native of Illinois where she spent many years of her life on a farm. This proved beneficial to learning patience, perseverance, hard work, and growing her faith in God.
In 1989, as a newly married professional project manager, Julia and her husband were transferred from the western suburbs of Chicago to Plano, Texas. She began her journey as a stay-at-home mom when they had children, including years of volunteer work with schools, band boosters, church, and community. 
As her family grew, Julia took her creativity and developed a home improvement business focused on the restoration of kitchens, bathrooms, and furniture. As the owner and artist of Unique Creations, she worked with families of all types and budgets to make their homes one-of-a-kind spaces. Julia became very experienced with space planning, appliance, and lighting configurations, hanging wall groupings, and paint matching of floors, furniture, walls, etc. She is very hands-on and her work with drills, grinders, circular saws, and other tools makes Julia a great garage organizer.
Owning her own business enhanced and developed her project management skills, understanding of current trends, ability to stage a variety of spaces, confidence with tools, and finding solutions quickly and efficiently. A gift to see beyond the current situation and focus on what "will be" is what makes Julia a natural at organization. She excels in managing complex organizing jobs, leading groups of subcontractors, and turning trash into treasures when repurposing items in a client's home.
Married since 1989 and raising 3 children, Julia enjoys leading Bible studies, gardening, biking, animals, family, and friends, and most of all, being a grandmother to her grandson.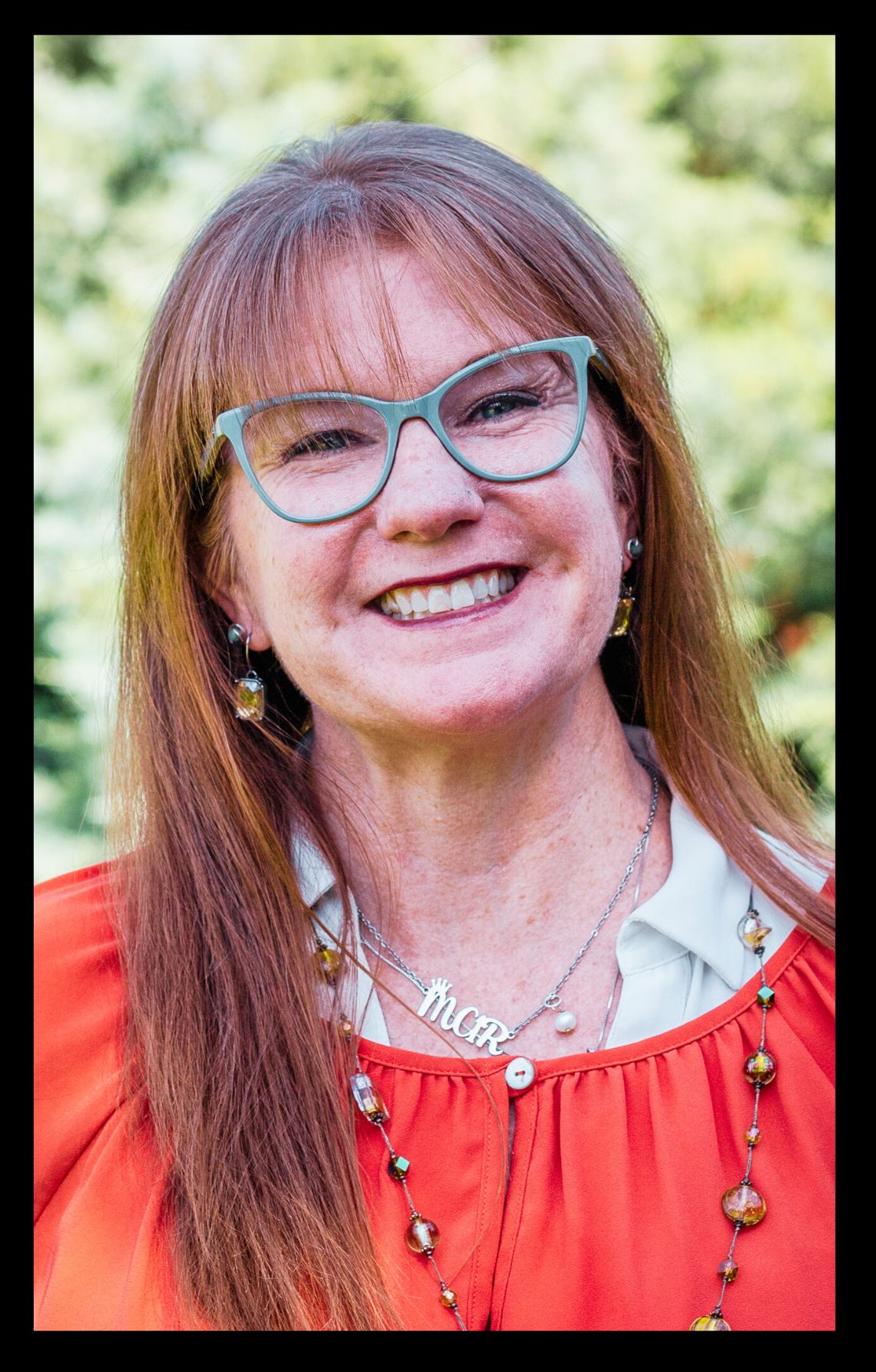 Professional Organizer
Kimberly Brown
Kimberly came to Texas via Colorado in 2002. Her various careers and years as a mom raising her family, have given her all the tools she needs to serve our organizing clients. A great listener and encourager, clients will find Kimberly empathic, but able to help them push through the difficult to get to the prize. She is gifted in organizing on a budget by repurposing items, and handy with tools for building organizing products such as cube systems, bookshelves, desks, and more. Kimberly has a knack for stepping into a space like a craft room or kitchen and seeing the potential for improvement. Our clients will enjoy working with her as an individual and as a team player with other organizers.
She is a self-made in-home chef, and has a tummy for all things foodie! To Kimberly, recipes are a mere suggestions of what can be sauteed, baked, or roasted. She enjoys long walks on the beach, believes that running is only when one is in danger of being chased and loves thought-provoking conversation. Kimberly fancies herself a novice in mindfulness, taking pleasure in being in a moment and present. During her commute to different job sites, she has adopted learning from podcasts and enjoys a good audible book (self-help, as well as a good fiction).
Kimberly served in the U.S. Air Force as Staff Sergeant, where her organizational skills served her well when providing inventory for U.S. aircrafts. Her responsibilities and participation in various dignitary events, banquets, and promotional programs helped Kimberly learn how to give tremendous attention to detail when putting together a project of any type.
With three girls of her own, Kimberly says Sydney, Madelaine, and Jaelyn are versions of herself. She married Darrin in 2018 and his daughter, Jessen, was brought into the fold, giving Kimberly a bonus daughter and a total of four girls.
Do not let her red hair fool you. Kimberly is a softie at heart, witty, and easy-going, and she is an incredible coach throughout the organizing process. She lives by "stay hydrated and take a deep breath," and will often call this out while working with clients. Her clients know their possessions and emotions are in good hands when they work with Kimberly.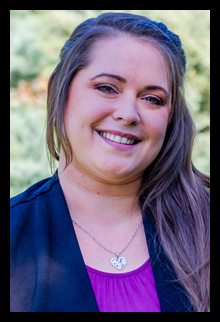 Professional Organizer
Theresa Carter
Theresa was born and raised in Bedford, Texas, and has remained a Texan through adulthood. She worked in the food service industry for 15 years and obtained her bachelor's degree in Technical Communications from the University of North Texas in 2018.
As a young child, Theresa was an organizer at heart, rearranging her stuffed animals by size and her hair ties by color. Even her books were in alphabetical order, from Green Eggs and Ham to The Stinky Cheese Man. Theresa is a firm believer in the "a place for everything and everything in its place" ideology.
Recently married, Theresa is taking the time to build a new life and home with her husband. She uses her organizational skills in her own spaces, and those of her family members, too. Theresa has always had a servant's heart and enjoys seeing her hard work develop into beautiful, functional systems that enrich people's lives.
Theresa is a problem solver, finding solutions to meet the needs of each client. She is handy with tools, loves to cook and bake, and is very gifted at organizing a kitchen, however big or small, to function well and look fantastic.
Her years spent working in restaurants gave Theresa a strong work ethic, an ability to listen, and a desire to make sure everyone she helps is satisfied with the end result. She is a natural leader and was asked by her manager at a previous job to work as a trainer. This is a valuable skill to have as a lead organizer and Theresa will be a great project manager and coach to her clients.
In her spare time, Theresa enjoys spending time with her family, cooking, and reading, and is an avid sports fan. She is excited to start this new chapter as a professional organizer and help her clients get the organized life they have always wanted!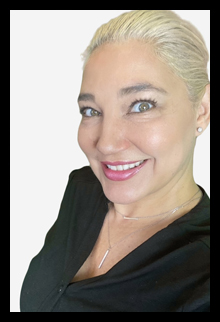 Professional Organizer
Bonnie Sproull
Bonnie was born and raised in Denver, Colorado but became a lifelong Texan once she moved to Dallas in 1994 to pursue a degree in Fashion Merchandising at the University of North Texas. Upon graduating college, she became a certified professional makeup artist and enjoyed an exciting career in the beauty industry working in the areas of print, television, and bridal makeup.
In 2020, Bonnie decided to use her strengths to add to her contractor work in the area of professional organizing. She realized she had a passion for taking on large and small projects covering a variety of organizing services, especially packing and unpacking for clients. Within a year and a half of training and work experience, Bonnie has become a lead organizer and continues to increase her skills with each organizing project.
Bonnie is known for being a peaceful person, able to communicate and get along with everyone she meets including clients and Get Organized! teammates. Extremely hardworking, she finds solutions to even the most challenging projects. Outside of moving jobs, Bonnie is skilled at organizing bathroom spaces for clients with an overwhelming amount of makeup and personal products.
Bonnie is the mom of three girls, which allows her to understand the needs of larger families and especially the circumstances of single moms. With a unique passion for using clever strategies to save her clients time and energy, Bonnie takes the chaos out of a project and brings a well-organized plan to each job.
If Bonnie is not organizing or providing makeup services for special occasions, she considers herself a cat whisperer and also enjoys gourmet cooking and being active with her close friends and family. Her favorite weekend pastime is watching her beloved Cowboys and Denver Broncos play football.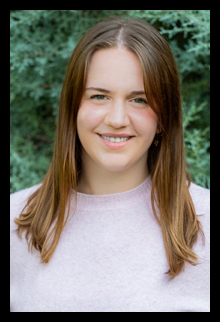 Professional Organizer
Caroline Thompson
Caroline was born and raised in Dallas, Texas. She spent her college years at the University of Arkansas, then moved back to Dallas in 2021 after graduating with a bachelor's degree in history.
Following graduation, Caroline worked as a preschool teacher for a little over a year before finding Get Organized!, where she has realized her passion for organizing. As a young girl, Caroline kept her childhood areas clean and organized, but at that time her parents were the only admirers of her talent.
It is evident to her clients that Caroline is strong in her ability to assess a space and find the right organizing solutions. She is confident in her plans and stays focused until her projects are complete.
Caroline's experience with kids makes her perfect to organize kid spaces, but as the child of older parents, she also understands how to work with seniors and create spaces for their abilities. Other high-level skills include organizing closets and kitchens, decorating projects, and repurposing items in the home for organizing solutions.
When Caroline is not organizing, you will find her trying new restaurants, hanging out with family and friends, playing with her goofy golden retriever, gardening, and baking.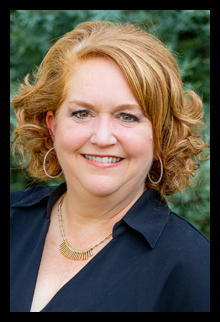 Professional Organizer
Trina D'Elena
Born and raised in Texas, Trina, along with her husband of 27 years and teenage daughter, lives in McKinney. After a 25-year career in office management, event management, and technology sales, she pursued a career in wardrobe styling for ten years which led to her interest in professional organizing.
As the go-to girl for planning events and fundraising for many years, Trina is experienced with analyzing a situation, developing a plan, and executing the plan to a successful end. When working with her organizing clients, she listens to their needs and uses her skills to create the best organizing solution. When faced with a challenge, she is an excellent communicator, can assign responsibilities, and will not quit until the job is complete. One of her references said Trina has a positive attitude and is a ray of sunshine when a client is under the stress of a move or a life transition.
Trina excels in organizing clothing and storage options in closets. She organizes existing pieces and leaves room for additions as well as incorporating space-making tools to help clients feel stress-free when getting ready in the morning. Trina can redo each area of a closet to meet her client's personal needs and can do the same in kitchens, pantries, home offices, and garages.
Trina has always had a passion for Christmas decorating and has many themed trees in her home. She is the expert decorator for her friends and thrives on giving her clients a home with trees, ornaments, and spaces that sparkle.
In her free time, Trina enjoys being with family, friends, and her dogs. She enjoys cooking, walking, camping, watching her daughter at dance competitions, watching the Cowboys play football, and traveling with her husband.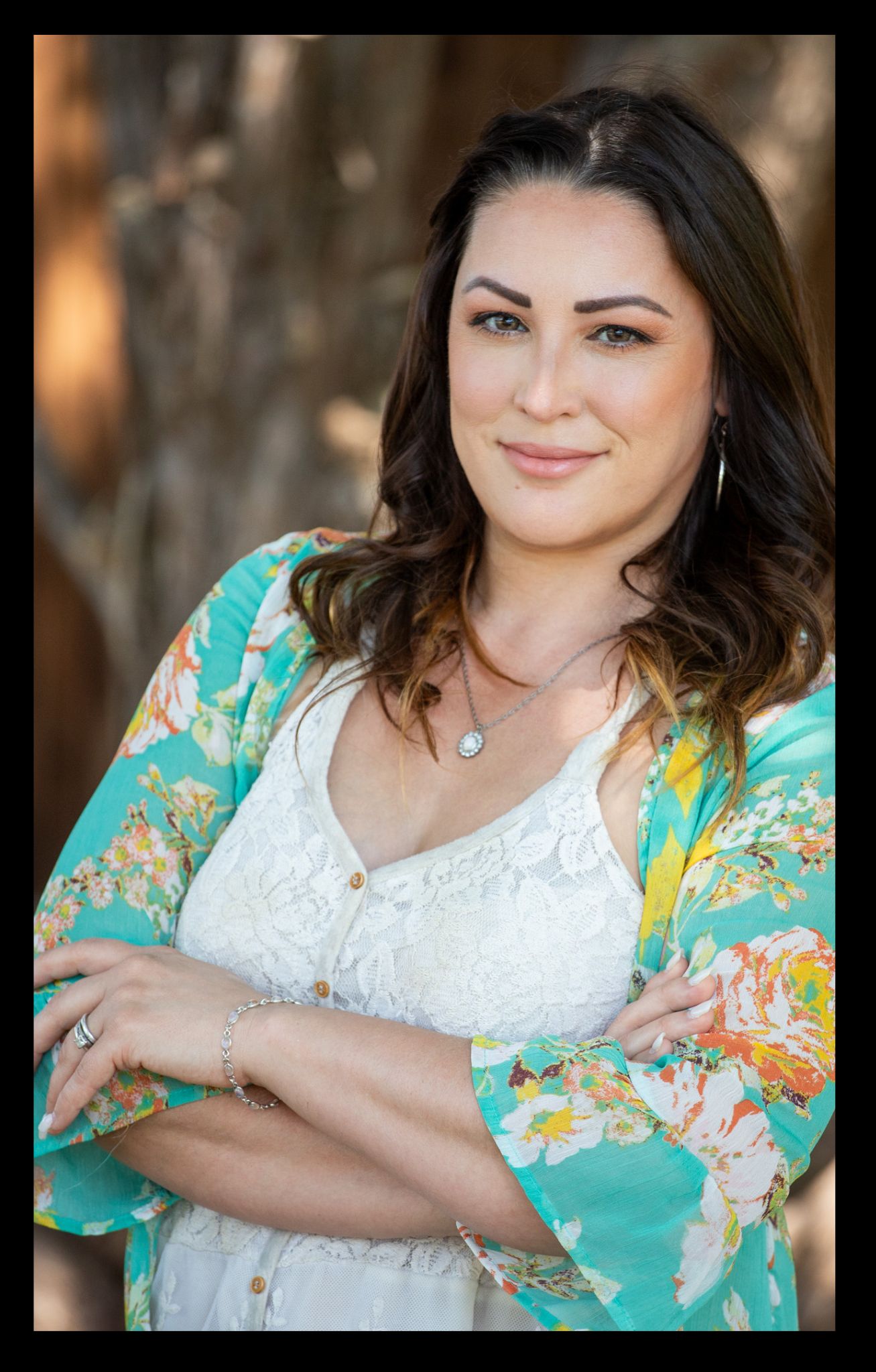 Professional Organizer
Marliz Pasarew
Marliz grew up in San Antonio, Texas, and learned early about time management and responsibility by working after school at her family's home improvement and garage door businesses. She started with small jobs while she was in elementary school and moved into office administration as a teen. She gained experience in HR, payroll, staff management, scheduling, invoicing, and working with clients and vendors.
After meeting her future husband in the garage door business, they opened their own company in Austin in 2008. Within six years they had a daughter and decided to sell their company and move to the DFW area to expand the family business. Marliz gained more experience with organizing spaces and paper management and increased her level of skill using tools for building and installation.
In 2014, after twenty years as a businessperson, Marliz became a mom for the second time and officially retired from the garage door business to focus on being a full-time mom and raising her daughters. Life as a full-time parent and homeowner allowed Marliz to explore her areas of interest related to organizing spaces and home decor.
As a professional organizer, she is able to work with families who need help not only with kids' spaces, but the dynamics of a busy schedule of school and other activities. She personally prioritizes learning for her children and successfully home-schooled her daughters during the pandemic. Once she discovered not everyone lives under the same organizing style, Marliz made it her mission to spread the Get Organized! philosophy of designing the right organizing system for families struggling with chaos and clutter.
Marliz is also highly creative and loves to style her home by following current trends. She has been told by friends that she has an eye for space planning and decorating and could be a professional event planner. Marliz is skilled in holiday décor and says there is no place like home for the holidays. She looks forward to spreading holiday cheer in the homes of her clients at Christmas.
Believing deeply in giving back to her community, Marliz instills this value in her daughters. She is involved with the Murphy area Mom's Club organizations, helping organize weekly club activities and trips and serves in a hospitality role by planning, decorating, and hosting club holiday parties. She is a patroness of the National Charity League (NCL) Eastern chapter which is a philanthropic non-profit organization that encourages community service and volunteering opportunities for mothers and daughters.
In her spare time, Marliz enjoys flower and vegetable gardening, spending time with her family, and traveling. Get Organized! is pleased to have Marliz on board to serve our clients.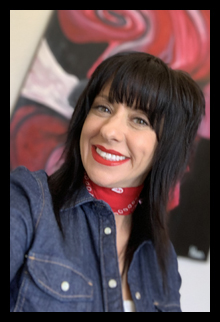 Designer
Lori Ann Peniston
Lori Ann is an Interior Designer who absolutely loves her job! She graduated from The Art Institute of Dallas in 2005 with a BFA. Since graduating, she has worked in an array of creative fields including fine art, interior design, project management, and set creation in film production.
With a background in professional organizing for hoarders, Lori Ann understands that living and working spaces have a significant impact on our lives and how our bodies react to different surroundings. She has a passion and gift for collaborating with clients and listening to what they want while giving her professional advice. She knows how to incorporate her client's inspiration and personal tastes to create a space they will love.
As a designer, Lori Ann focuses on remodels, kitchens, and bathrooms. She also works with investors to give properties a face-lift. It is her goal to take the stress of selecting finishes and managing renovation details off the client and give each space a little extra pizazz!
Lori Ann is able to use her compassion, contagious laugh, and eccentric personality to connect with each of her clients and help them create a space with form and function that incorporates their personal vision and design goals.
Outside of working with design clients, Lori Ann loves hanging out and raising her daughter, Gypsy. She enjoys traveling, exploring hidden restaurant gems to find a delicious meal, working out, and being outside and experiencing the beauty of this world.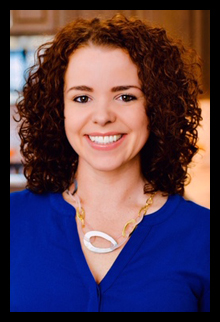 Designer
Deana Chow
Deana has been an Interior Decorator and Home Stager from the North Dallas area since 2006. Her background in the design industry ranges from Multi-Family Design and custom furniture to high-end Residential Design. Working closely with Interior Designers and some of the best trades in the business, Deana gained valuable experience related to specific design details, budget scales, various design styles, and client lifestyles.
Deana holds a Bachelor of Fine Arts degree in Interior Design from the accredited Art Institute of Dallas. She is a member of RESA (Real Estate Staging Association) and continues her interior design education through design markets, research, and courses.
She takes pride in all her clients' projects, providing attention to detail, understanding her client's goals, and bringing collaborative visions to life. Deana believes whether you are preparing your home for sale or creating your forever home, it is important to provide concepts that fit your lifestyle and needs. "Seeing the smiles on the faces of my clients and hearing the gratitude they express to me when completing their project is so satisfying. It reaffirms I have truly made a difference in their life, and they will be able to live in the home or space they have always envisioned."
Deana's specialties include remodels, custom drapery treatments, customizing furniture, custom floral arrangements, accessorizing with art and décor, vacant staging, and short-term rental styling.
In addition to her love of design, Deana enjoys spending time with her husband and 2 children, reading, gardening, refurbishing furniture and décor, and antiquing. When she can, she also loves to volunteer at her kid's elementary and middle school events.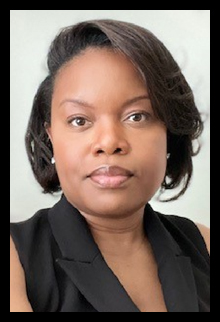 Designer
Marie Josue
Marie has been in the Interior Design field for over five years. Prior to design and with a background in Finance and Management, she built a successful career in healthcare compliance which included project management and leadership. She left the healthcare industry to go back to school to earn her Interior Design degree. Marie started her professional design life working as a Design Consultant for a designer showroom, before occupying the role of Interior Designer at a local architecture firm.
Interior design allows Marie to put her values of hard work and perseverance at the service of her passion. Her motto is "people over money." She is committed to serving her clients with integrity, respect, and fairness as she harnesses the power of interior design to create spaces where they can feel inspired and productive. Marie's creativity is reinforced by her business acumen gained from her prior career. She sets clear expectations for her clients and maintains effective communication practices.
Family is at the top of Marie's priorities. If she is not at home or working, you will find her in nature, at a restaurant, or at the movies. She has invested in herself and her career by joining the American Society of Interior Design (ASID), and the National Kitchen and Bath Association (NKBA) in order to keep abreast of new developments in the interior design field.
Get Organized! knows clients will benefit from Marie's experience and her desire to be the best designer for each individual or family.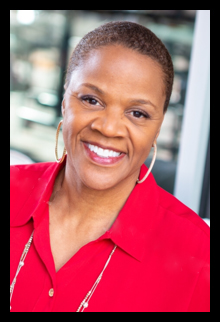 Designer
Tracie Byrd
Tracie came to Texas from Atlanta, Georgia. Her vast experience in Operations Management, Interior Design, Decorating, Project Management, Home Staging, Showroom Design, Sales/Marketing, and Business Consulting spans over 25 years. She earned a bachelor's degree in interior design from Marymount College in New York, where she received a solid foundation in the field. Tracie's passion for design led her to study in London, where she expanded her knowledge and skills.
Although based in Texas, Tracie's expertise allowed her to capture design projects across the United States, including Georgia, South Carolina, Washington, D.C., Pennsylvania, New York, California, and Texas. Her client referrals speak to the quality of her work and her ability to exceed expectations.
Tracie's attention to detail and ability to manage each step of the design process ensures a successful outcome for commercial or residential projects. Her business consulting experience provides an added layer of expertise to her design work, making her a valuable asset to any client.
Helping people and creating strong relationships with clients and business partners is very important to Tracie. She prioritizes conceptualizing designs that align with clients' personalities and lifestyles while respecting architecture and project budget. She is known for her ability to blend patterns and textures and marry rhythms of colors to create a unique vibe and style for each space. Her dedication to top-notch customer service and step-by-step communication has earned her repeat clients, referrals, and new  friendships.
Tracie's upbeat personality is contagious, which makes working with her an absolute delight. During her free time, she enjoys spending quality time with her husband by watching television. Her love of sports is undeniable, with an interest in football, basketball, college volleyball, and tennis. She is also a devoted parent who loves cheering on her two teenagers during their volleyball and football games.
If you are looking for a seasoned designer with a proven track record of success, Tracie is an excellent choice, and Get Organized! is proud to have her on our team.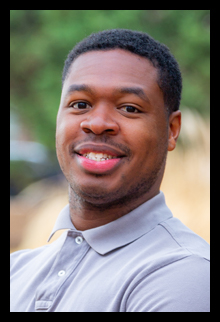 Professional IT Organizer
Kevin Uzzell
Kevin comes to Get Organized! with over 15 years of innovative technology experience. His role as a part-time IT Organizer allows him to help everyday people achieve their digital organizing goals no matter how big or small the task. 
Kevin was raised in Baltimore, Maryland before relocating to North Carolina where he spent 10 years working in Desktop Support and as a Network Engineer for various Pharmaceutical Agencies, Government Contractors, and Civil Engineering Firms. The diversity in his career experience translates to ease with many different technologies and platforms. His goal is to find solutions to any problem brought to him by our clients and leave them with the peace of mind that their concerns were given his full attention. 
New to Texas, Kevin moved to Rowlett in 2021. In his spare time, he enjoys watching sports, finding new places to travel, and exploring the never-ending food scene in North Texas.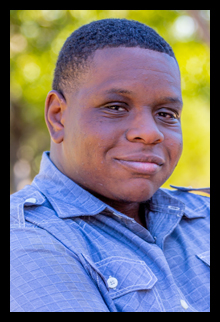 Professional IT Organizer
Chad Mumphrey
Chad was born and raised in Dallas, Texas, and has always been in love with technology. He calls himself a forever student because he believes there is always something to learn and is currently in college studying Industrial Technology. In addition to school, he teaches multiple technologies including cloud storage to adults through Zoom classes. Chad enjoys researching new concepts about the use of technology and focuses on problem-solving related to technology for himself, his students, and his clients.
One of Chad's main goals as an IT expert for Get Organized! is to help people understand how technology can make everyday tasks more efficient. His communication style places emphasis on cooperation, sincerity, and dependability and he has a calm and patient personality. These attributes allow his clients to become comfortable with hardware and software and build a vocabulary to use when describing their digital wish lists. Chad does his best to listen to his client's needs and create a plan to allow them to get the most out of their technology.
Outside of Get Organized!, Chad enjoys time coding, exercising, traveling, and watching Netflix.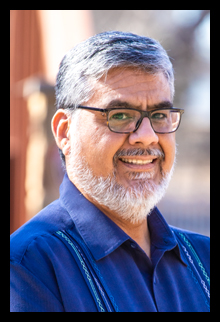 Professional IT Organizer
Michael Ybarra
Michael is a native Texan who has always had a passion for problem-solving and is excited to use his experience in his role as a Personal IT Organizer. He obtained his Bachelor of Business Administration degree from The University of Texas at Austin, where his studies were concentrated in Information Systems.
Working in the IT field of corporate America for over 30 years has allowed Michael to learn a variety of skills from computer programming, project management, team leadership, desktop support, and system administration.
Outside of his corporate career, Michael is the "IT Guy" to his family and friends. He is always happy to provide technical support with such requests as, "Why is my computer not working?" or "How do I upgrade my computer memory?" or "Does my hard drive need updating?" or "What PC or cell phone should I buy?" This compassion to listen to basic and more sophisticated technology questions and find the right answers is what Michael will bring to his new clients.
Michael has volunteered his IT skills to numerous organizations to assist with such tasks as redesigning a school website and becoming the webmaster for his son's Boy Scout troop. He also volunteers at high schools to teach computer science through the Microsoft TEALS program for schools that do not have qualified staff to teach the subject.
Michael has lived in the DFW area since 1996 where he met his wife. He has two college-aged kids and two dogs. His hobbies include woodworking, photography, flying drones, and tinkering with anything tech. Through his education, jobs, and life experience, Michael will be a wonderful addition to the Get Organized! IT team.
Organizing for Home, Business, & Life